Main content starts here, tab to start navigating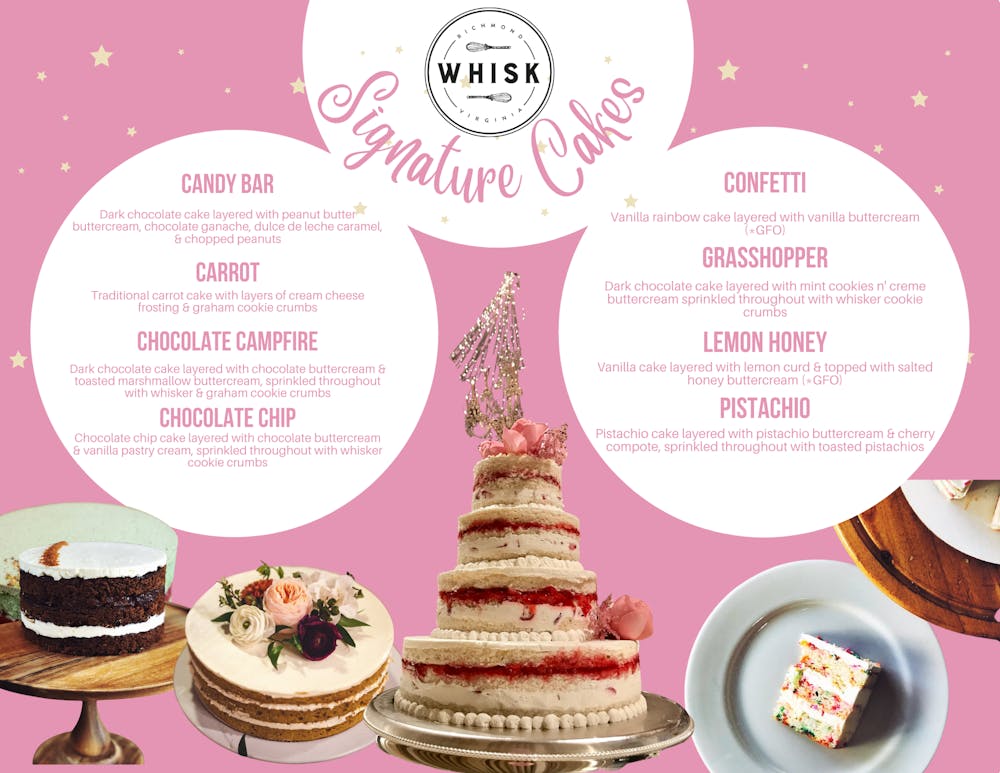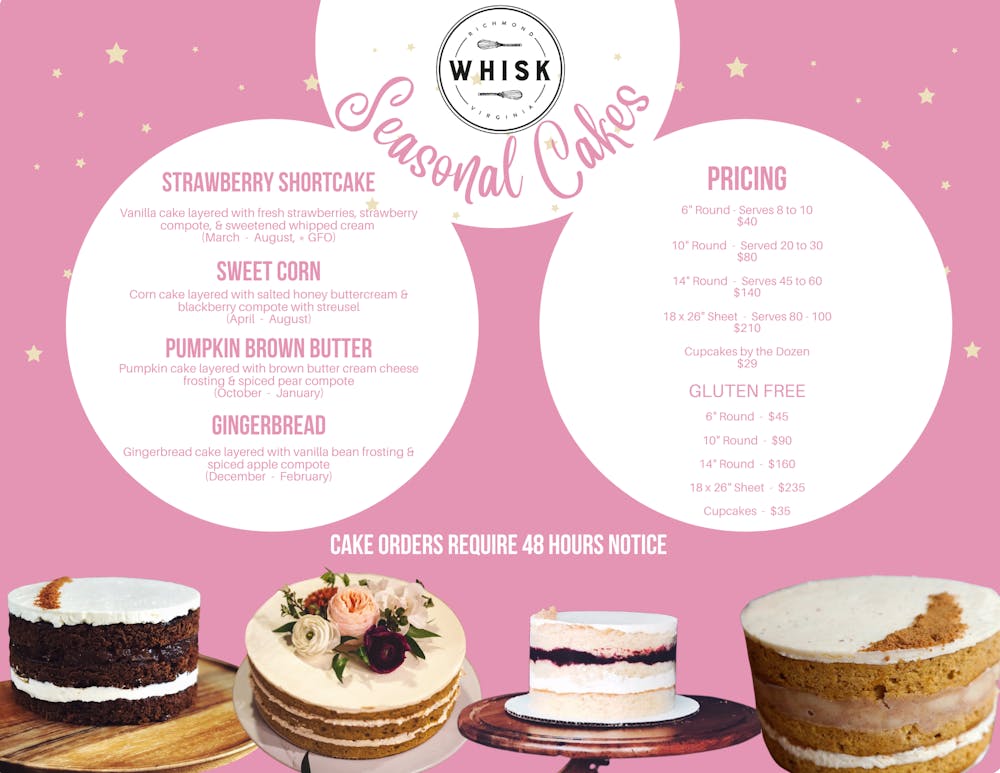 Cake Sizes & Pricing:
6" round, serves 8-10 – $40
10" round, serves 20-30 – $80
14" round, serves 45-60 – $140
18×26" sheet, serves 80-100 – $210
Cupcakes by the dozen (available in any cake flavor) – $29
*Gluten Free Option available. We use the same equipment and shared workspace to create all of our bakery items, and while we thoroughly sanitize items, we cannot guarantee any food is totally free of an allergen.
Gluten-Free Cake Pricing:
6" round – $45
10" round – $90
14" round – $160
18×26" sheet – $235
Cupcakes- $34
Cakes are available by pre-order only and must be ordered and paid for at least 48 hours in advance. Please note, our schedule fills quickly (particularly on weekends) even with 48-hour notice, we may not be able to accommodate all orders. We recommend ordering with as much advanced notice as possible. We are able to take payment over the phone, via emailed invoice, or in person. Occasionally, we are able to accommodate last-minute orders but flavor and size options will be limited; please call to inquire if you need a cake within 48 hours or less.